In this MANformation Podcast, we have a very special guest . . . Jace Hall.  Jace is a top Hollywood executive, producer, gaming industry icon, and much more. He's a cool and confident "modern day philosopher" who epitomizes what MANformation is all about. This is one episode you won't want to miss. Jace Hall dishes out his wisdom and boldly tells you what he believes being a strong man is all about–and what it is not.
"A lot of people think of a career or their work as a specific category. I am an accountant, I am a lawyer, I am a doctor, right? In that categorization, they wind up eliminating opportunity." – Jace Hall
Join your hosts Skip La Cour and Adam Ference for a special MANversation with Jace Hall. You'll learn all about his journey to the top, what drives him, and get some amazing MANformation lessons sprinkled throughout the entire show. Sit back, relax, and have some fun with your bros during this special MANformation podcast.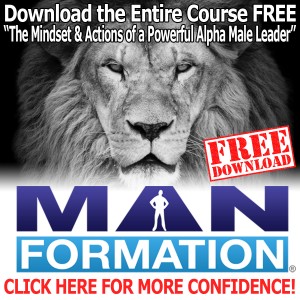 Direct Download: Click here – Right Click, Save As Available on: iTunes | Stitcher | Blog Talk Radio
Skip La Cour's Coaching Services
Other Men Using One-on-One Coaching to Take Their Lives to the Next Level
Comments
comments